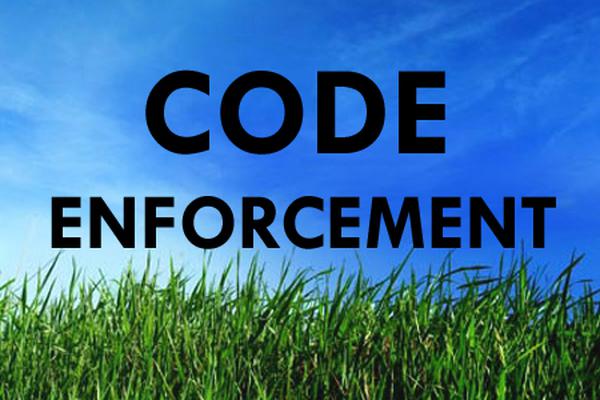 To the Residents of Monte Vista,
I understand that due to the current weather and temperatures I have been unable to get out in the community and introduce myself. So I would like to take a brief moment to do just that. My name is Manuel Lopez; I have been a resident of Monte Vista for a little over 5 years now and I have been employed with the City for over a year. I started in Public Works in our Street Department, so some of you may have seen me around.
I have decided to make it part of my duties as your Community Service Officer and Animal Control to send out a monthly community letter to hopefully help our community understand our City Ordinances and to also answer questions from the community.
This month, March, I would like to touch base on Animal ordinances as they pertain to registration. Per City Ordinance Section 6-2-30 (A): Every person owning or harboring any dog within the City shall have it registered and licensed, shall supply all information requested by the City Clerk concerning the dog and shall pay the City Clerk at the time of registration and licensing of the dog. Dog license are $7 per dog.
The information required as part of registering your dog is a list of current immunizations and record of Rabies vaccination. The vaccinations must be completed by a licensed Veterinarian. Violation for not having your dog registered are as follows: $25 First offense, $50 second offense and $100 for every offense after.
Also, because I have come across many Chickens within the City limits I would also like to touch base on this as well.
Chickens must be registered with the City Clerk. Section 6-5-20 of the City Ordinance covers the Rules to harbor backyard chickens. The City does have a No Rooster or Male Chicken policy and a limit of only 6 Chickens permitted with a minimum lot size of 7,000 square feet. Section 6-5-30 explains that a license is required for raising backyard chickens. An application can be obtained through the City Clerk or by contacting Code Enforcement.
I would like to thank those who have already registered their furry family members and those who have registered their feathery flocks with the City Clerk. If there are any questions or concerns please email me, I would be happy to answer your questions. You can email me at mlopez@ci.monte-vista.co.us.
Thank you,
Manuel Lopez
Community Service Officer/Animal Control